Surely Shirley
Sam Chara will entertain you with her humorous comments and voluptuous style and song.
She sings songs from Shirley Bassey, Nina Simone, modern- and jazz-standards.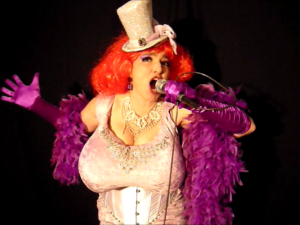 If you have any requests please tell. Sam is always happy to add new material!
The length of the acts can be adapted from 10 minutes to 2 hours.
Sam Chara can be accompanied by backing-tracks, pianist or band.